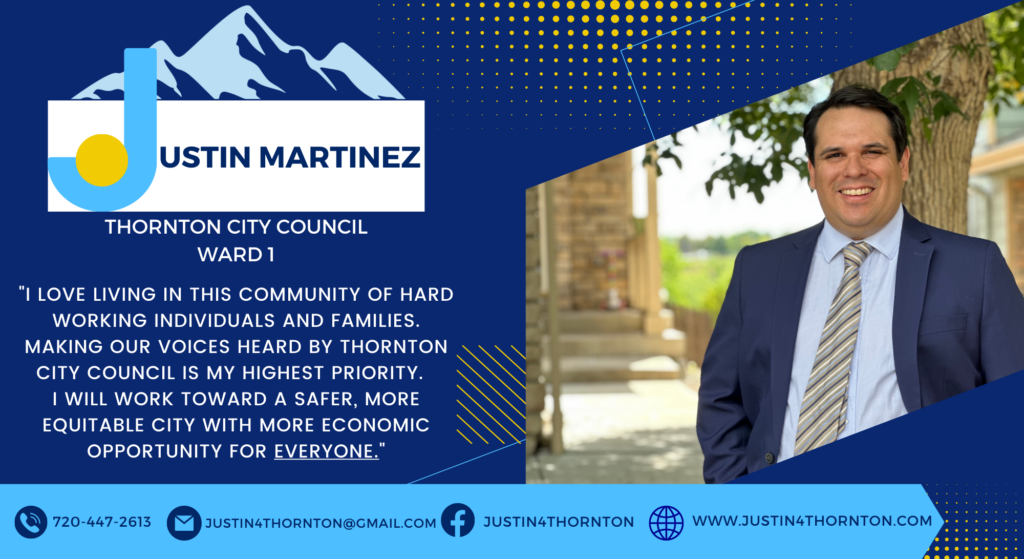 Hi I'm Justin Martinez and I'm running for Thornton City Council – Ward 1. I seek to foster a safe and equitable Ward 1 with more economic opportunity for everyone. I have been a Thornton Ward 1 resident since 2016. We chose our home in Ward 1 because it was affordable for our young family, because we liked Thornton recreation facilities, and because we felt an immediate sense of community and opportunity here.
As a first-time homeowner I was eager to set down roots and be an active and engaged member of my community. This was the beginning of my journey into civic life.
Civic Service
I began my service on the Adams County Planning Commission in 2019, which has equipped me to make thoughtful and equitable city planning decisions. I worked with staff in the creation of the 2022 Advancing Adams Comprehensive plan.
I organized the annual Niver Creek Open Space cleanup in 2018 and 2019.
I served as Treasurer and Vice Chair of the Adams County Democrats from 2019 to 2023. I helped Colorado Latinos get elected by serving as an officer for the Adams County Democratic Latino Initiative.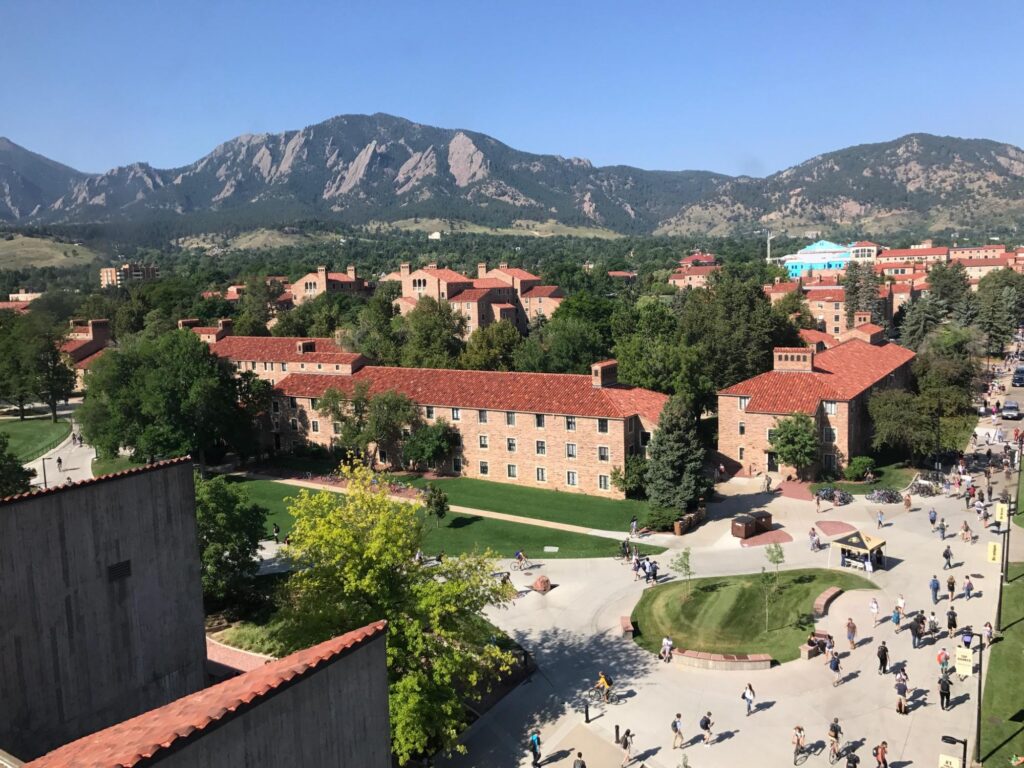 Education & Qualifications
My background in business, economics, and technology have prepared me for public service.
I earned a Bachelor's degree in Economics from the University of Colorado at Boulder. I went on to complete a Master's degree from Colorado State University. I also acheived an MBA from San Diego State University.
I started my career in the public sector as an economist for the Denver Regional Council of Governments (DRCOG), where I worked with local governments including Thornton.
Now I am a software engineer with experience in several industries including: law enforcement technology, cybersecurity, and social media.
Family
Raising children and supporting my family is the most important thing I have ever done and I am happy to be doing this in Thornton (Ward 1). I am committed to ensuring Ward 1 remains a safe and nurturing place to raise a family.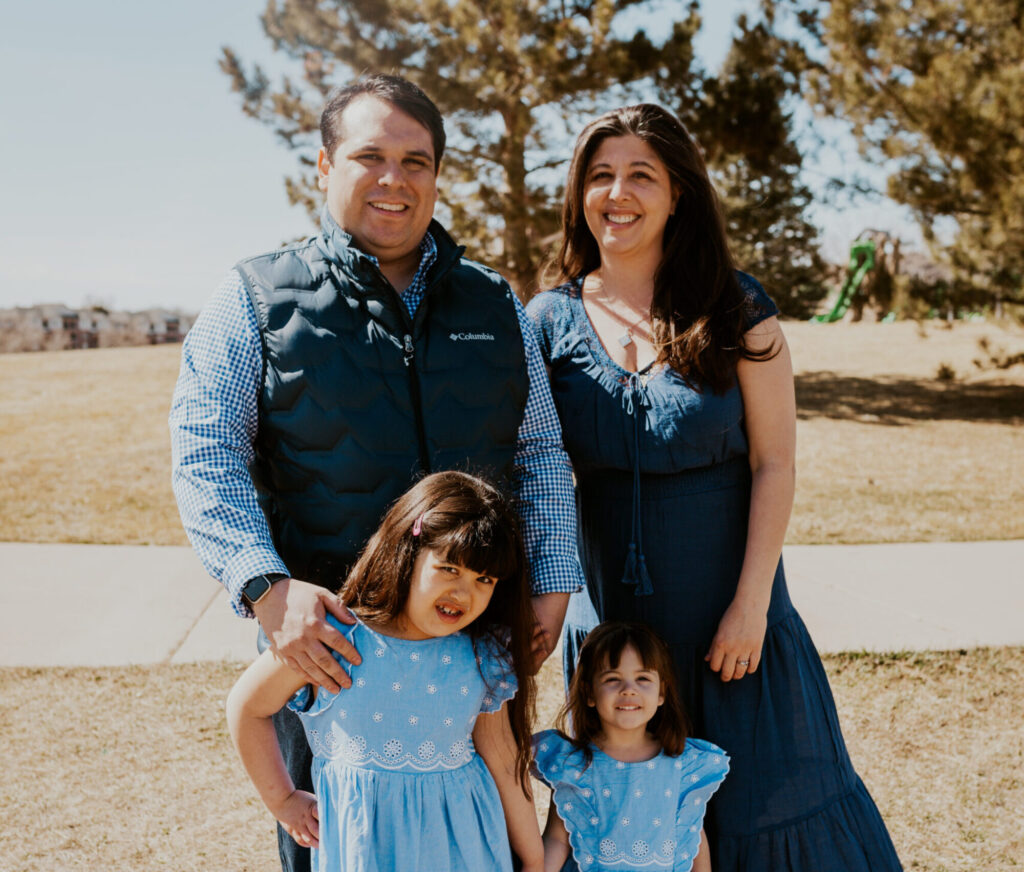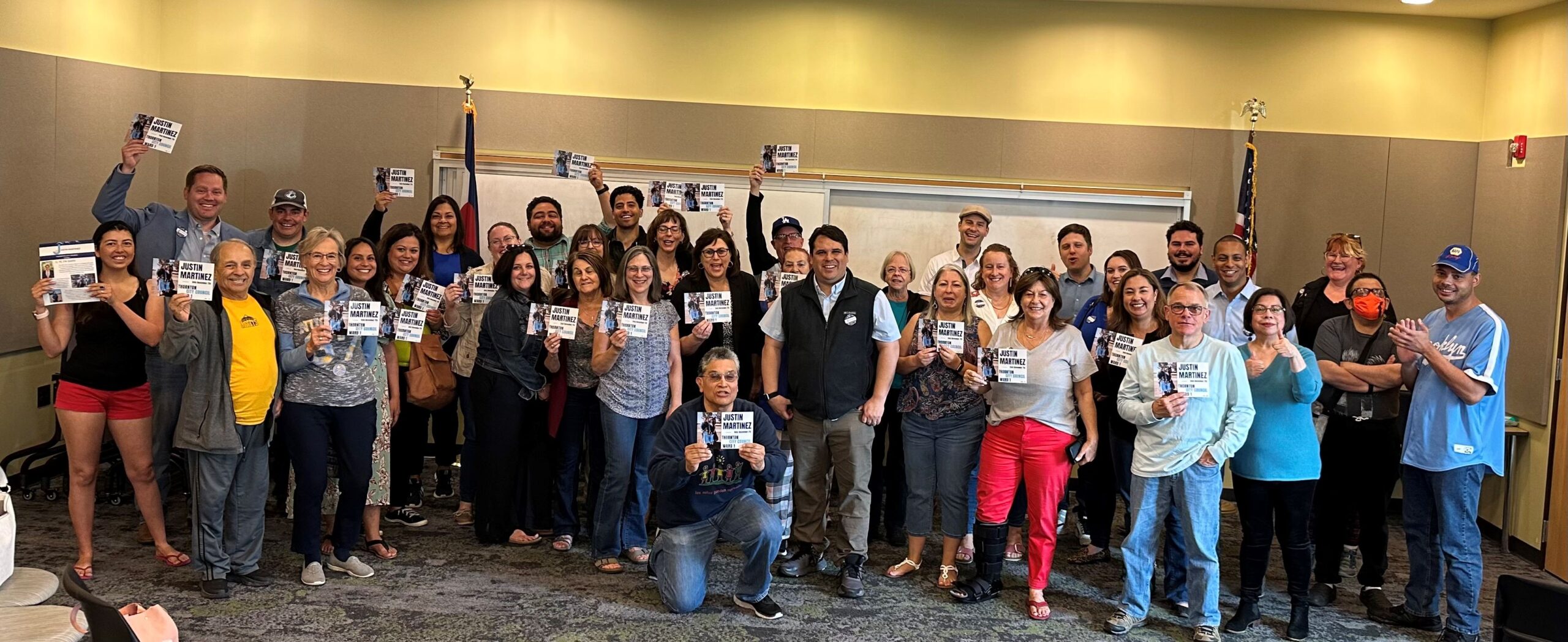 Justin Martinez for Thornton
This is a grassroots effort. I need your support to ensure everyone in Ward 1 is heard, valued, and represented